Vietnam's craftsmanship is exemplified in the intricately handcrafted furniture and souvenirs, reflecting traditional artistry fused with modern design. Renowned for this, the annual HawaExpo prominently features Vietnamese souvenirs and gifts.
Notably, although not presented at HawaExpo, Vietnam's handcrafted furniture significantly contributes to the nation's global recognition for fine craftsmanship. Each article, whether furniture or souvenir, represents a facet of Vietnam's vibrant cultural lineage.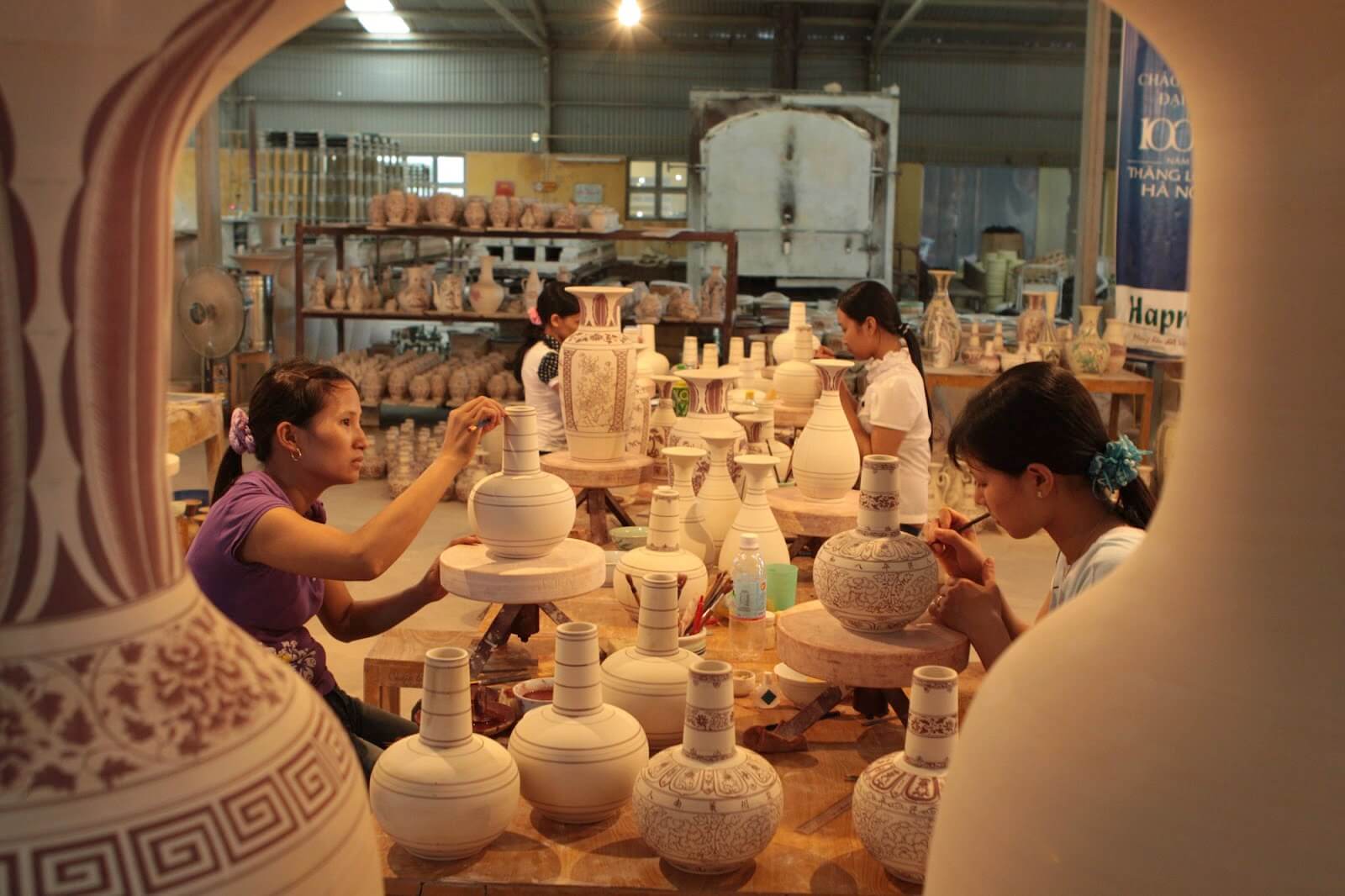 The Genesis of Vietnamese Craftsmanship
Vietnamese craftsmanship, reflected in handcrafted furniture, souvenirs, and gifts, embodies a rich cultural narrative. Dating back to ancient times, artisans utilized local materials like wood and bamboo, skillfully crafting pieces that represented their heritage. Over time, this tradition evolved, integrating new but culturally coherent elements.
The crafting of souvenirs and gifts tells unique tales of regions and craftsmen. Each delicately carved lacquerware or meticulously handwoven fabric symbolizes the distinctive attributes of the region, encapsulating facets of Vietnam's diverse culture.
In essence, Vietnamese craftsmanship, from furniture to souvenirs, is a testament to the nation's historical journey, philosophical beliefs, and heritage. Each piece is more than a work of art; it's a part of Vietnam's cultural fabric.
HawaExpo: Advocating for Vietnamese Souvenirs and Gifts
HawaExpo plays an instrumental role in bolstering the Vietnamese handcrafted souvenir and gift industry. The Expo annually brings to the fore an array of meticulously crafted items, providing an international stage for showcasing Vietnam's artistic pedigree. The event aids in bringing global recognition to Vietnamese artisans and encourages the preservation and progression of traditional craftsmanship.
The Handcrafted in Vietnam line at the forthcoming HawaExpo 2024 promises to be a notable highlight. This unique showcase will unveil a broad range of items, each deftly crafted, reflecting the depth and diversity of Vietnam's handicraft skills. These pieces, unlike mass-produced mementos, tell enchanting tales of their origin, the techniques employed, and the artisans who created them.
The essence of HawaExpo lies in its promotion of Vietnam's cultural wealth through handcrafted souvenirs and gifts, asserting the country's global reputation for artisanal excellence.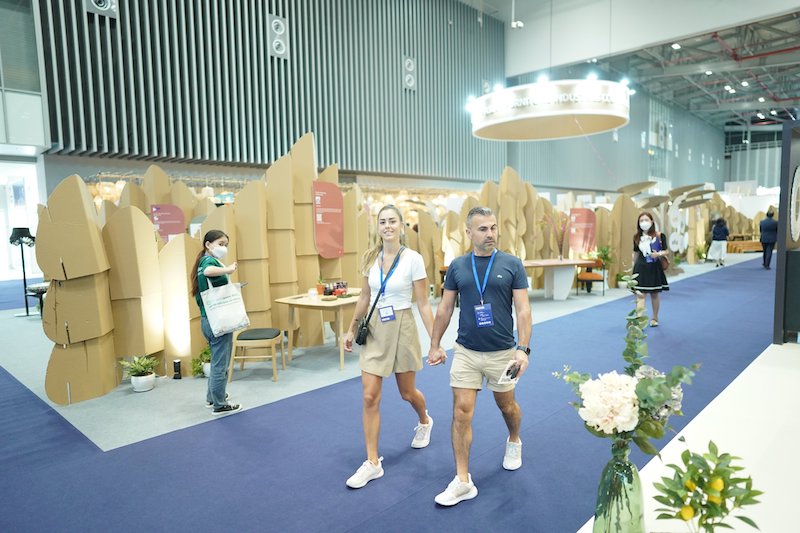 Techniques Behind Handcrafted Furniture, Gifts, and Souvenirs
The Artistry of Handcrafting
Traditional Vietnamese furniture making showcases timeless techniques that beautifully bind the natural charm of materials with Vietnamese heritage, from the selection of wood to the final assembly.
Regional Diversity
Across Vietnam's localities lies a mosaic of diverse styles, representing the richness of the country's craftsmanship. With the north's dark-toned, lacquered woodwork, the central region's intricate patterns, or the vibrant motifs typical of the south, there's a deeply entrenched stylistic variance influenced by regional cultures.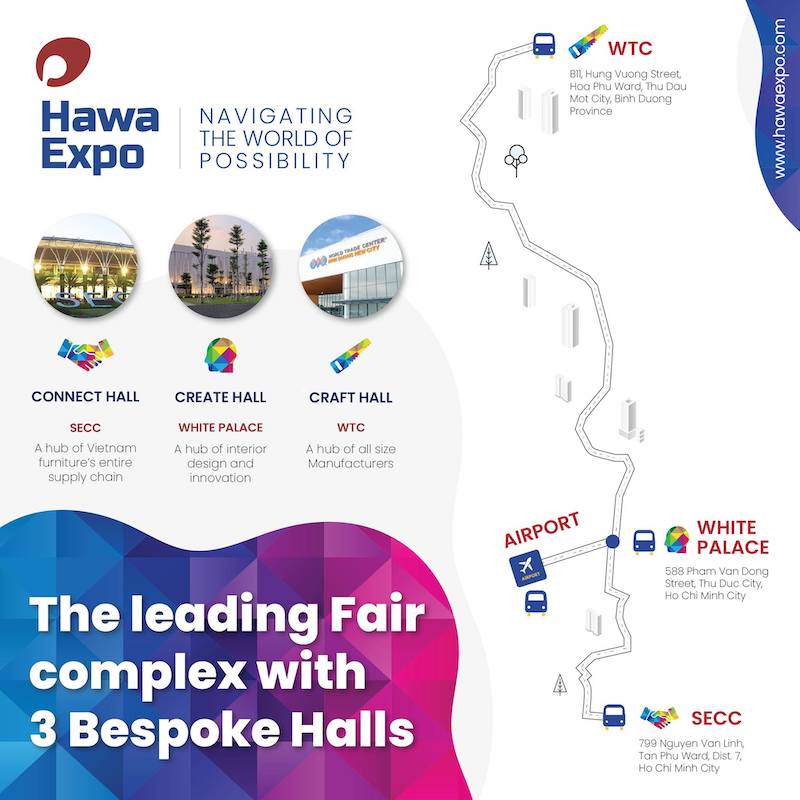 Connect Hall – A Hub of Vietnam Furniture's Entire Supply Chain
Operating from March 6-9, 2024, at the SECC Conference and Exhibition Center, Ho Chi Minh City, Connect Hall offers a platform for traditional craftsmanship. Overspreading a massive 40,000 sqm, housing 2,000 Booths & Showcases, it showcases meticulously handcrafted souvenirs that hold true to methods established over centuries, ensuring an authentic cultural experience.
Location: SECC Conference and Exhibition Center, Ho Chi Minh City – 799 Nguyen Van Linh, Tan Phu Ward, Dist. 7, Ho Chi Minh City.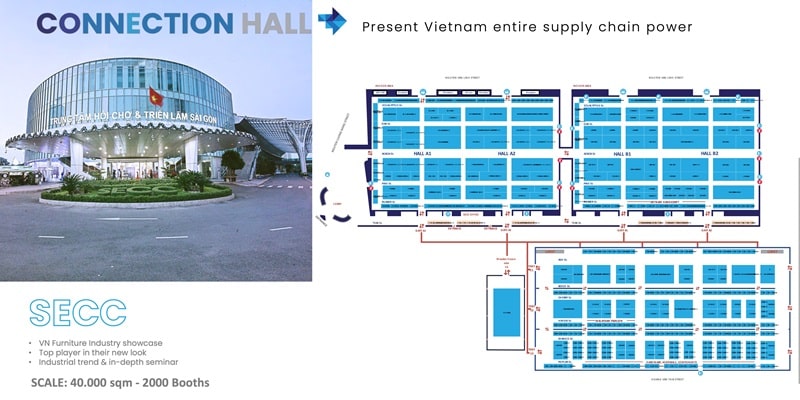 Create Hall – A Hub of Interior Design & Innovation
Prepped for March 7-9, 2024, at the White Palace Event and Exhibition Center, Create Hall stands as a testament for crafts that uniquely blend traditional and innovative designs. Spanning a neat 4,000 sqm, with 300 Booths & Showcases, exhibits here present how the essence of Vietnamese tradition seamlessly weaves into the fabric of fresh, contemporary designs.
Location: White Palace Event and Exhibition Center – 588 Pham Van Dong Street, Thu Duc City, Ho Chi Minh City.
Equally, both Connect Hall and Create Hall are a tribute to the marriage of ancient techniques and modern-day innovation, providing a dynamic link between the past and the present. These hubs open their doors for the most inventive producers and offer a visually mesmerizing insight into their creative designs at the expo.
Modern Interpretations, Global Recognition & Invitation to Experience Artistry
Vietnamese craftsmanship beautifully marries traditional techniques with contemporary aesthetics, gaining international appreciation. This unique blend of tradition and modernity is prominently showcased at the HawaExpo, playing a vital role in extending Vietnam's artisanal industry's global reach.
The HawaExpo not only represents the versatility of Vietnamese handiwork but also welcomes design enthusiasts from all corners of the world to explore this captivating fusion of the old and the new.
We invite readers to experience HawaExpo and lend their support to Vietnam's thriving artisanal landscape. A celebration of rich local history, skilled craftsmanship, and innovative design, the HawaExpo offers a tantalizing glimpse into the heart of Vietnamese tradition as it intersects with modern design aesthetics.
Vietnam's ageless charm emanates from its meticulously handcrafted furniture, gifts, and souvenirs, each piece carrying rich historical narratives. HawaExpo plays a pivotal role, spotlighting and fostering this invaluable craftsmanship. It offers a unique window into the heart of Vietnamese artisanal tradition while nurturing its evolution in the global design landscape.
Register for visit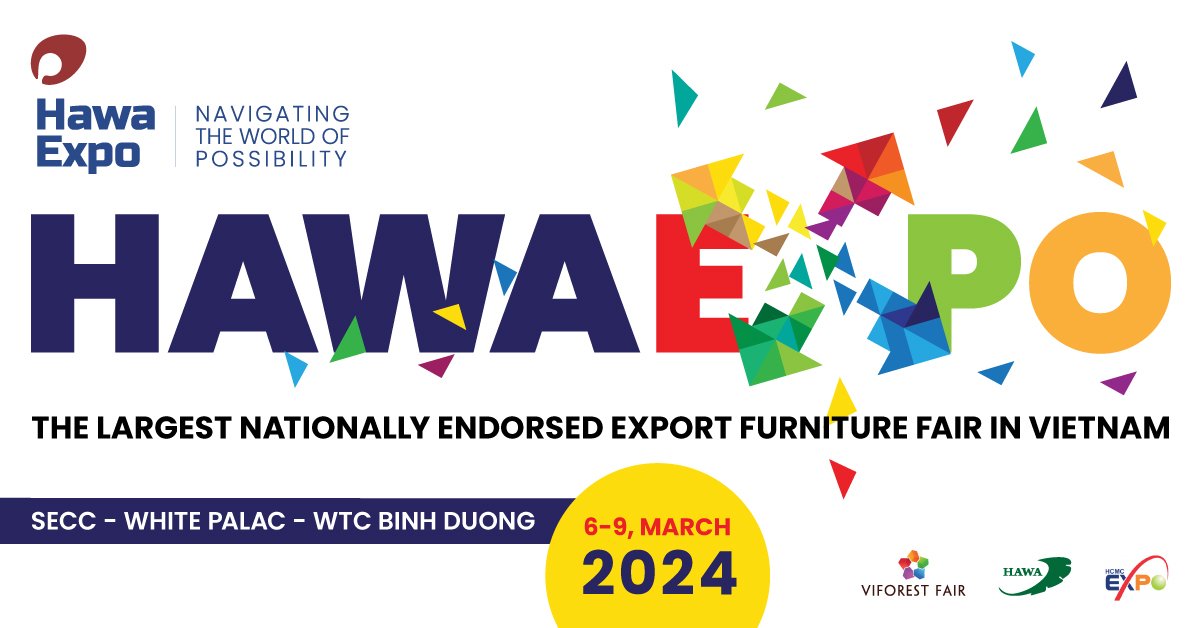 HAWAEXPO 2024 – THE LARGEST NATIONALLY ENDORSED EXPORT FURNITURE FAIR IN VIETNAM
3 Locations spanning 2 Cities| 𝟲 – 𝟵 𝗠𝗮𝗿𝗰𝗵 𝟮𝟬𝟮𝟰
SECC, 799 Nguyen Van Linh, Tan Phu, District 7, Ho Chi Minh City, Vietnam
White Palace, 588 Pham Van Dong, Hiep Binh Chanh, Thu Duc District, Ho Chi Minh City, Vietnam
WTC, Thu Dau Mot, Binh Duong Province, Viet Nam
Hotline: +84 987 980 859 | [email protected]
Website: www.hawaexpo.com/
Follow fanpage or download HawaExpo app for the latest news: https://www.facebook.com/hawaexpo