The Vietnam Indoor Furniture Fair, represented by the upcoming HawaExpo 2024 – Largest Nationally Endorsed Export Furniture Fair In Vietnam, is a notable event in the global furniture industry.
With a significant presence at IFFINA, the Indonesia Meubel & Design Expo, the Vietnam Indoor Furniture Fair is showcasing the best of Vietnamese craftsmanship and design on an international platform.
Vietnam's Global Showcase: HawaExpo at IFFINA
HawaExpo, as a leading event in the Vietnam Furniture Fair, recently made a significant impact at IFFINA in Jakarta. The 10th edition of this international exhibition, held from September 14 to 17, 2023, was a key platform for showcasing furniture and handicraft products from Indonesia, and Vietnam's participation underscored its growing influence in the furniture sector.
During the four-day exhibition, HawaExpo seized the opportunity to connect with approximately 10,000 international buyers, promoting its exhibition and establishing a network with over 300 exhibitors from 52 countries and territories. This participation was instrumental in enhancing the visibility of Vietnam's furniture industry.
In addition, as a prominent member of the ASEAN Furniture Industries Council (AFIC), HawaExpo presented unique products from leading Vietnamese companies like ANDERSON TULLY LUMBER, La Art, and Laita. These products, displayed in the ASEAN Pavilion, garnered considerable attention, further showcasing the capacity and diversity of Vietnam's furniture industry to an international audience.
HawaExpo 2024 – Largest Nationally Endorsed Export Furniture Fair In Vietnam 
HawaExpo 2024 – Largest Nationally Endorsed Export Furniture Fair In Vietnam, a cornerstone of the Vietnam Indoor Furniture Fair set for March 6-9, 2024, promises to be a groundbreaking event in Vietnam's furniture industry.
This extensive fair will feature the most diversified categories of Made-in-Vietnam products, showcasing the depth and versatility of the country's manufacturing capabilities.
Visitors to HawaExpo 2024 can expect to see a wide array of products, including:
Furniture & Furnishing

: Displaying an array of designs and styles suitable for various living environments.

Interior Design & Contract Furniture

: Presenting innovative solutions for both residential and commercial spaces.

Gift & Handicraft

: Spotlighting Vietnam's artistic and cultural heritage with one-of-a-kind and imaginative pieces..

Material & Hardware

: Offering a glimpse into the quality materials and hardware used in Vietnamese furniture manufacturing.

Home Accessories

: Displaying a range of accessories that complement and enhance living environments.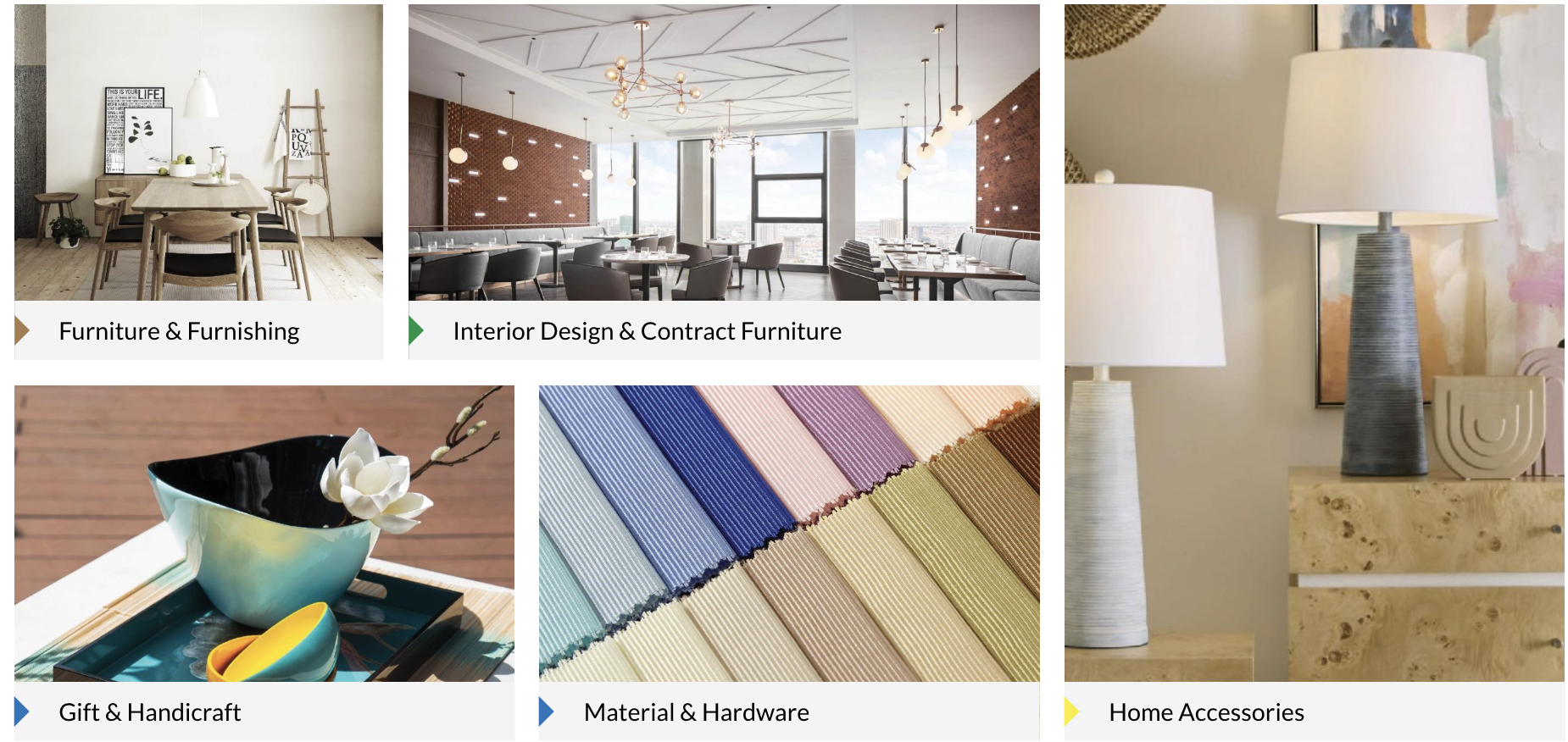 For free consultation, contact: +84 987 980 859
This remarkable assortment underscores the breadth of Vietnam's furniture and handicraft industry and positions HawaExpo 2024 as a must-visit event for buyers, industry professionals, and enthusiasts from all over the world.
HawaExpo 2024 is a pivotal event in the Vietnam Furniture Fair, reflecting Vietnam's ascent in the international furniture industry. Through significant participation in events like IFFINA and the organization of comprehensive exhibitions like HawaExpo, Vietnam is showcasing its commitment to quality and innovation in furniture manufacturing and design. 
HawaExpo 2024 is not just an exhibition; it is a celebration of Vietnamese furniture, marking a new chapter in the evolution and global recognition of the Vietnam furniture fair.
HAWAEXPO 2024 – THE LARGEST NATIONALLY ENDORSED EXPORT FURNITURE FAIR IN VIETNAM
3 Locations spanning 2 Cities| 𝟲 – 𝟵 𝗠𝗮𝗿𝗰𝗵 𝟮𝟬𝟮𝟰
SECC, 799 Nguyen Van Linh, Tan Phu, District 7, Ho Chi Minh City, Vietnam
White Palace, 588 Pham Van Dong, Hiep Binh Chanh, Thu Duc District, Ho Chi Minh City, Vietnam
WTC, Thu Dau Mot, Binh Duong Province, Viet Nam
Hotline: +84 987 980 859 | [email protected]
Website: www.hawaexpo.com/
Follow fanpage or download HawaExpo app for the latest news: https://www.facebook.com/hawaexpo