The Vietnam furniture market in 2024 is poised for substantial growth, driven by factors such as rising consumer demand, increasing disposable incomes, and rapid economic development. The export of wood products is especially driving the market as Vietnam is ranked 6th among the world's leading wood product exporting countries.
Let's delve into the prevailing trends and potential opportunities within the Vietnam Furniture Market, with a special focus on HawaExpo 2024, the largest and only nationally endorsed export furniture exhibition in Vietnam, as elucidated in the analysis provided below.
Vietnam Furniture Market Size
According to the "Vietnam Furniture Market Size & Share Analysis – Growth Trends & Forecasts (2023 – 2028)" report by Mordor Intelligence, the Vietnam furniture market is poised for substantial growth. It is projected to increase from USD 1.40 billion in 2023 to USD 1.82 billion in 2028, with an estimated compound annual growth rate (CAGR) of 5.33% during the forecast period (2023-2028).
The furniture market in Vietnam has been on a steady growth trajectory in recent years, with a particular focus on the robust expansion of furniture exports manufactured within the country. This surge in exports is expected to outpace many global competitors.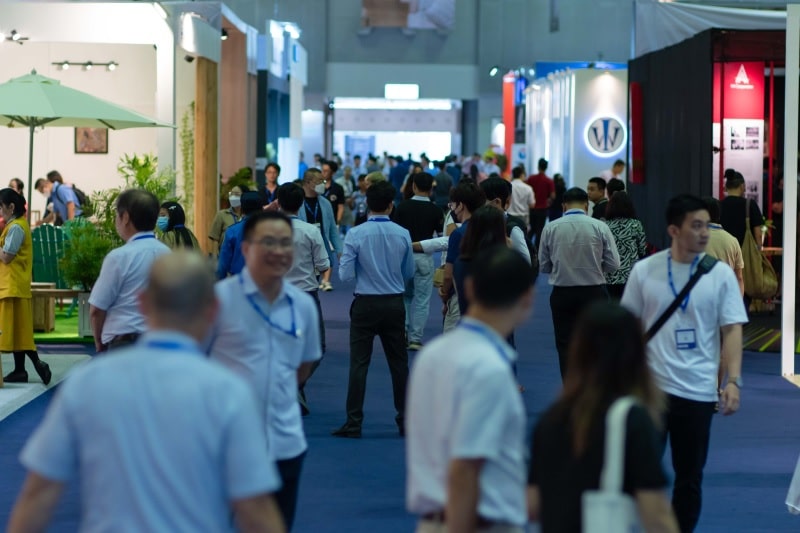 Vietnam's emergence as a globally attractive destination for furniture manufacturing garners worldwide attention and can be credited to several favorable conditions. Lower import tariffs, a supportive business environment, efficient transport infrastructure, and a varied array of suited raw materials streamline production.
The robust foundation of Vietnam's furniture industry includes 5600 enterprises in the wood and furniture sector, 4500 of which are dedicated furniture manufacturers with 4000 being Vietnamese enterprises. This establishes the path for Vietnam's ascend as a global furniture industry hub.
Known for their diverse offerings, Vietnamese furniture products cater to over 120 different countries, with key markets being the United States, the United Kingdom, Canada, Australia, and Japan. Detailed analyses underscore the strength of Vietnam's human resource potential, significantly aiding its global furniture industry ascend.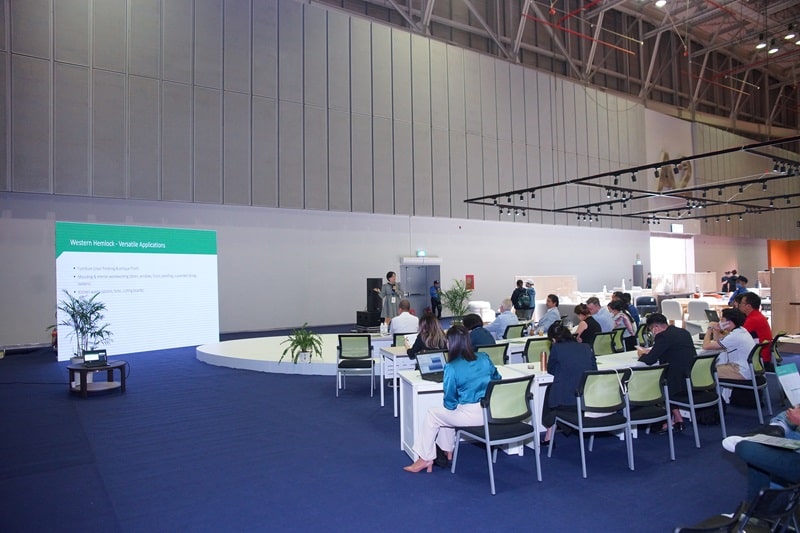 Locally, Vietnamese consumers display varied preferences for furniture products, wooden furniture being their prime choice. The domestic furniture industry, covering both indoor and outdoor segments, continues to experience robust growth, promising continued momentum in future years.
For a comprehensive understanding, scrutiny of the market's scale and the driving forces is essential. In-depth market size analysis can unveil trends, opportunities, and future growth areas in the Vietnamese furniture market.
Recently, the local wood processing sector in Vietnam has seen substantial growth in production capacity, technology advancements, and modern machinery. This growth not only enhances business management capabilities but also encourages adherence to product standards, inspiring innovations in design and tailored offerings that fill customer requirements.
Domestic enterprises are now concentrating more on export opportunities, potentially opening up promising prospects for interior designers both in the short and long term. Collectively, the external and internal market dynamics describe a thriving, expanding industry ready for prolonged success.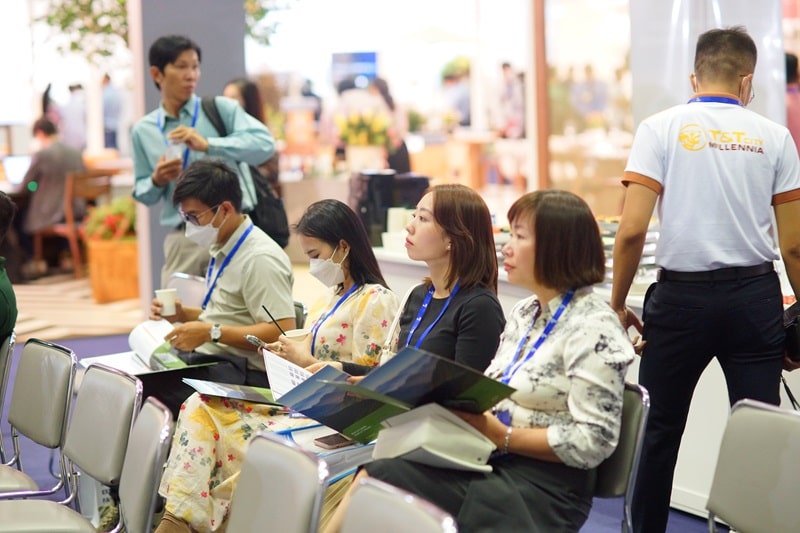 Factors Driving International Demand for Vietnamese Furniture
There are four main factors contributing to the strength of Vietnam's human resources and production:
Sustainable materials: Vietnam's furniture industry prides itself on using sustainable, locally sourced materials. This not only reduces harmful environmental impacts but also caters to the increasing demand for eco-friendly products worldwide.
Capacity for transformation and investment: The industry adeptly adapts to technological advancements and welcomes investments for manufacturing processes. This readiness for transformation enables improvement in production efficiency and product quality.
High-value products: Vietnamese producers have become adept at providing high-quality, aesthetically pleasing furniture with excellent value for money. These products fulfill the varied needs of international consumers and play a key role in promoting the global appeal of Vietnamese furniture.
Flexibility by furniture manufacturers: Vietnamese manufacturers demonstrate excellent adaptability to changing market trends and demands, providing tailored solutions to global customers. The industry's flexibility has significantly enhanced its success on an international scale.
These strengths have propelled Vietnam to become a prominent player in the global furniture market. According to reports from VietnamPlus and the USDA, Vietnamese furniture exports reached approximately USD $10 billion in 2019, making Vietnam the fifth largest furniture exporter in the world. These impressive figures underscore the effectiveness of the aforementioned strategic factors in establishing Vietnam's leading position in the global furniture industry.
Understanding Export Dynamics in the Vietnam Furniture Market
Mr. Huynh Van Hanh – Vice Chairman of the Handicraft and Wood Industry Association of Ho Chi Minh City (HAWA), underscored the consistent growth in market demand within the Vietnam furniture market. In 2019, domestic production largely catered to the market with total market value reaching about $5 billion, of which less than $1 billion represented imported furniture.
Examining the surge in demand for locally made wooden furniture, Mr. Hanh attributed this growth to several factors, including Vietnam's considerable market size, its over 96 million population, and its rapid development. A significant need thus arises from the construction and furnishing of residential buildings, hotels, and other establishments.
Interestingly, the current consumer trend in Vietnam gravitates towards products that harmonize with the style and architectural structure of homes, transcending mere price factors. This has ignited a preference for unique and superior quality furniture designs, propelling corresponding brands to popularity.
Mr. Hanh anticipates that Vietnam's potential for furniture consumption remains vast and is poised to exceed current projections. Notably, the Prime Minister's directive has underscored the importance of preserving and nurturing the domestic market for the wood industry. As a result, businesses in the sector are increasingly shifting their focus toward the thriving domestic market, even those that had primarily concentrated on exports.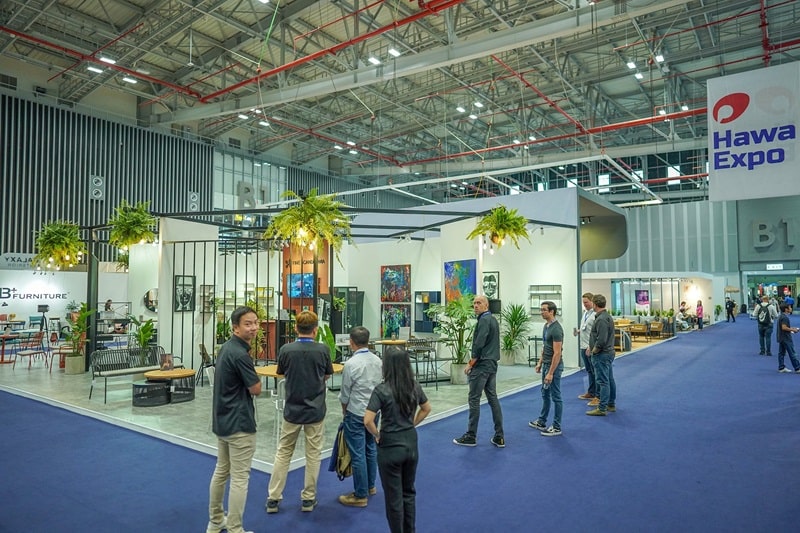 In addition to the importance of the domestic market, successful export dynamics also play a large part in the growth of Vietnam's furniture market. The success of Vietnamese furniture in the global market hinges on the following elements:
The ability to produce export-grade products.
Understanding global market demand.
Developing a competitive edge for domestic brands that supply export products.
Despite a somewhat subdued real estate market, Mr. Park YN – CEO of YN Vietnam, renowned for its online furniture brand, Dongsuh Furniture, has shared that the company's domestic sales revenue registered a remarkable growth of approximately 10% during the first quarter of 2020 compared to the fourth quarter of 2019. Thus, the key to success in the Vietnam furniture industry lies in understanding consumer trends and purchasing habits within its dynamic landscape.
Trends in the Development of the Furniture Industry in Vietnam
Furthermore, technological advancements are also impacting the Vietnam furniture market, with the emergence of new materials, innovative manufacturing technologies, and novel business models. Below are some of the key trends shaping the development of the furniture industry in Vietnam that you should be aware of.
Bedroom Furniture Leading the Way in the Market
Within the Vietnam furniture market, bedroom furniture stands out prominently. This category encompasses a range of items such as beds, bedside tables, dressers, wall-mounted shelves, and children's beds, among others. The driving force behind the robust market growth is the nation's improved standard of living, resulting in a significant surge in demand for premium bedroom furniture.
With the rise in disposable incomes, consumers are allocating a larger portion of their expenditure towards luxury goods and services. In addition to that, economic growth, elevated individual household incomes, and the increasing number of independent residences have all contributed to consumers' inclination to invest in high-quality bedroom furniture.
Furthermore, as living spaces become more compact, there is a growing demand for space-efficient, compact, and easily movable bedroom furniture to maximize the utility of available space effectively.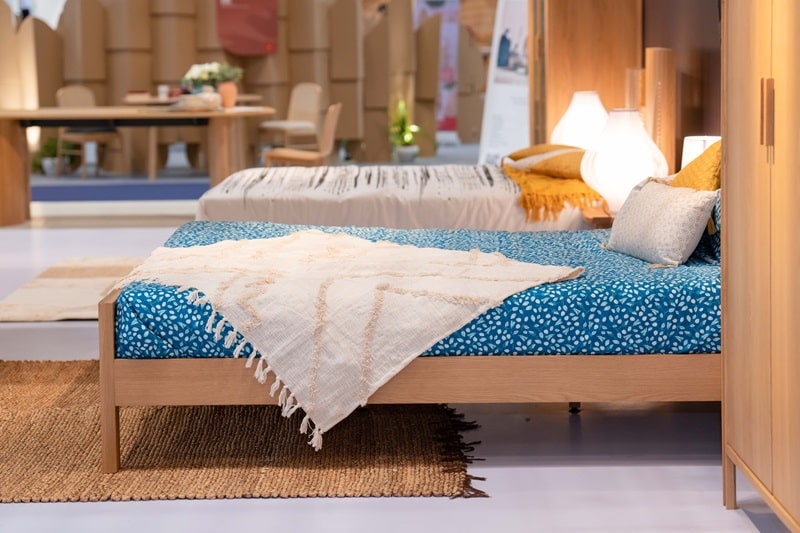 Wood Product Exports Driving the Market
Vietnam's wood product industry has witnessed impressive growth and achieved remarkable increases in recent years. Vietnam currently ranks as one of the world's leading exporters of wood products. The wood product sector has become a key driver of Vietnam's economy, with a significant focus on exports.
Among which, The United States stands as the top export destination for Vietnam's wood products, contributing to the country's export success throughout the first ten months of 2021. Additionally, another vital export market for Vietnamese wood and wood furniture is China. Vietnam is also regarded as one of the largest providers of wooden furniture for the Chinese market, alongside Italy and Poland.
Vietnamese wood enterprises have recently undergone substantial and effective transformations in technology and management to ensure their competitiveness in the global market trends. Ongoing technological advancements and new trade agreements are expected to further boost the demand for Vietnam's wood and wood furniture industry. Furniture exports are particularly directed towards North America and Europe, while wood exports are primarily aimed at Japan and South Korea.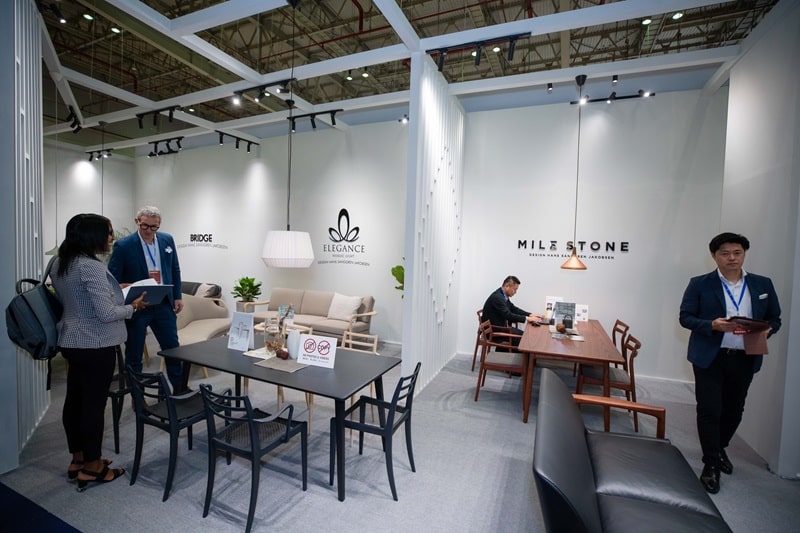 Understanding the market is a crucial strategy for investors, especially those looking to enter the Vietnam furniture market. HawaExpo 2024, the largest and only nationally endorsed export furniture exhibition in Vietnam, has officially announced its upcoming event. As part of the annual Asia Furniture Fair Chain held in March, HawaExpo 2024 promises to become a globally recognized furniture platform.
From March 6 to 9, 2024, HawaExpo 2024 will feature over 700 exhibition booths, including 50% new, high-quality booths originating from Vietnam. It will also welcome approximately 30,000 visitors from around the world. With a sprawling area of 56,000 square meters, featuring 3,000 exhibition booths and special showcases, the exhibition will introduce a diverse current catalog of Vietnam's products. This includes furniture suitable for various spaces, unique designs, home decor, interior accessories, gifts, handmade products, as well as materials and related services.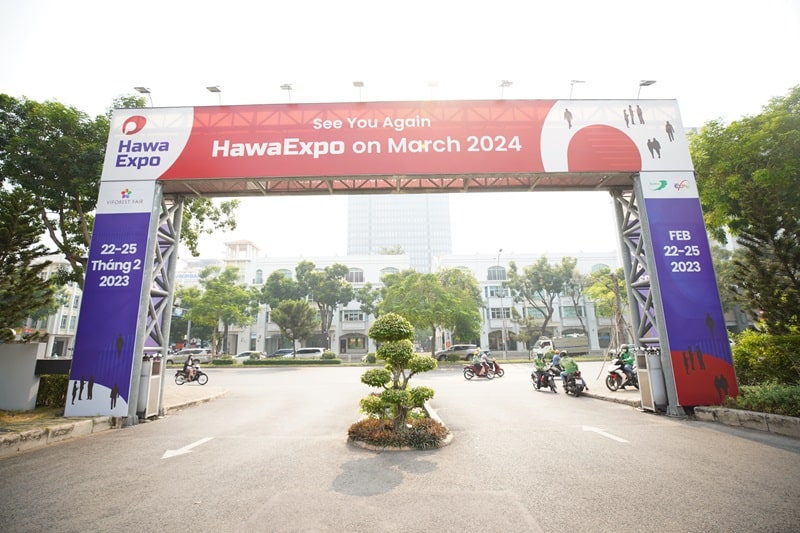 With a scale three times larger than the previous exhibition, HawaExpo 2024 takes pride in being the largest exhibition in Vietnam and pioneering a new exhibition model in ASEAN. It offers three different locations to cater to the diverse needs of participants. Spanning from Ho Chi Minh City to Binh Duong, across the top three prestigious expo halls – Creative Hall, Craft Hall, and Connect Hall, the exhibition will provide a panoramic view and limitless exploration of the Vietnam furniture market. These arrangements promise to enrich the visiting experience and optimize business opportunities for everyone.
Join us at HawaExpo 2024, the largest and only nationally endorsed export furniture exhibition in Vietnam. Registration for exhibition booths and visitor registration are now officially open!
HAWAEXPO 2024 – THE LARGEST NATIONALLY ENDORSED EXPORT FURNITURE FAIR IN VIETNAM
3 Locations spanning 2 Cities| 𝟲 – 𝟵 𝗠𝗮𝗿𝗰𝗵 𝟮𝟬𝟮𝟰
SECC, 799 Nguyen Van Linh, Tan Phu, District 7, Ho Chi Minh City, Vietnam
White Palace, 588 Pham Van Dong, Hiep Binh Chanh, Thu Duc District, Ho Chi Minh City, Vietnam
WTC, Thu Dau Mot, Binh Duong Province, Viet Nam
Hotline: +84 987 980 859 | [email protected]
Website: www.hawaexpo.com/
Follow fanpage or download HawaExpo app for the latest news: https://www.facebook.com/hawaexpo