The Organizer
Show management
VIFOREST FAIR
With the consent and authorization from the Executive Committees of 5 Associations: the 5 Chairmen, on behalf of their Association, together establish a trade fair organizer company called VIFOREST FAIR, in order to unite resources from all associations, capitalize the supports from international organizations and governments, and achieve sustainable growth and development objectives of Vietnam wood industry. The 5 associations' company receives supports from the Ministry of Industry and Trade and the Ministry of Agriculture and Rural Development.
The first fair from the 5 Associations will be HAWA EXPO 2023, from February 22, 2023 to February 25, 2023 at Saigon Exhibition and Convention Center (SECC), Hochiminh City. This fair is co-organized by Hochiminh City Department of Industry and Trade and HAWA. In the following years, Viforest Fair company plans to organize machinery and woodworking fairs in Binh Duong, wood materials fairs in Dong Nai, outdoor furniture and accessories fairs in Binh Dinh Province, etc.
Show Operating
HANDICRAFT AND WOOD INDUSTRY ASSOCIATION OF HO CHI MINH CITY (HAWA)
HawaExpo Strategy Board: All of members in HAWA Executive Board are joining hands to raise strategies and direct operating activities for HawaExpo.
Strategy Development Committee 
+   Mr. Nguyen Quoc Khanh – HAWA Chairman
+   Mr. Nguyen Chanh Phuong – HAWA Vice Chairman
+   Mr. Nguyen Thanh Phong – HAWA Vice Chairman
+   Mr. Phung Quoc Man – HAWA Vice Chairman
+   Mr. Nguyen Hoai Bao – HAWA Standing Committee
Exhibitor Supporting Committee
+   Mr. Tran Lam Son
+   Mr. Nguyen Huy Chuong
+   Mr. Nguyen Duy Toan
+   Mr. Nguyen Van Sang
Marketing & Event Committee
+   Ms. Duong Thi Minh Tue
+   Mr. Pham Chan Quang
+   Mr. Vo Quoc Loi
+   Ms. Pham Thi Hong Quang
+   Mr. Do Quang Huy
+   Mr. Vu Tien Thap
+   Mr. Vo Tuan Hai
+   Ms. Nguyen Thoi Hoa Binh
+   Mr. To Ngoc Ngoi
+   Ms. Do Thi Kim Loan
+   Tran Ngoc Hieu (May) – Chief Operating Officer
+   Ho Thi Tuyet – Event Manager
+   Tran Thi Kim – Purchasing Manager
+   Nick Nguyen – Trade Promotion Manager
+   Nguyen Le Tuong – Data & Technology Manager
+   Nguyen Hong Anh – Media Executive
+   Nguyen Kim Yen – Trade Promotion Executive
+   Loc Cam Tan – Graphic Designer
+   Phan Thi Hong Nhung – Accountant
+   Quach Quynh Nhu – Sale Executive
+   Vong Kinh Thuy – Sale Executive
+   Nguyen Thi Hoang Huong – Event Executive
+   Nguyen Minh Tuan – IT
+   Mr. Tom Russell – Media Strategy Adviser
+   LAITA – Creative Partner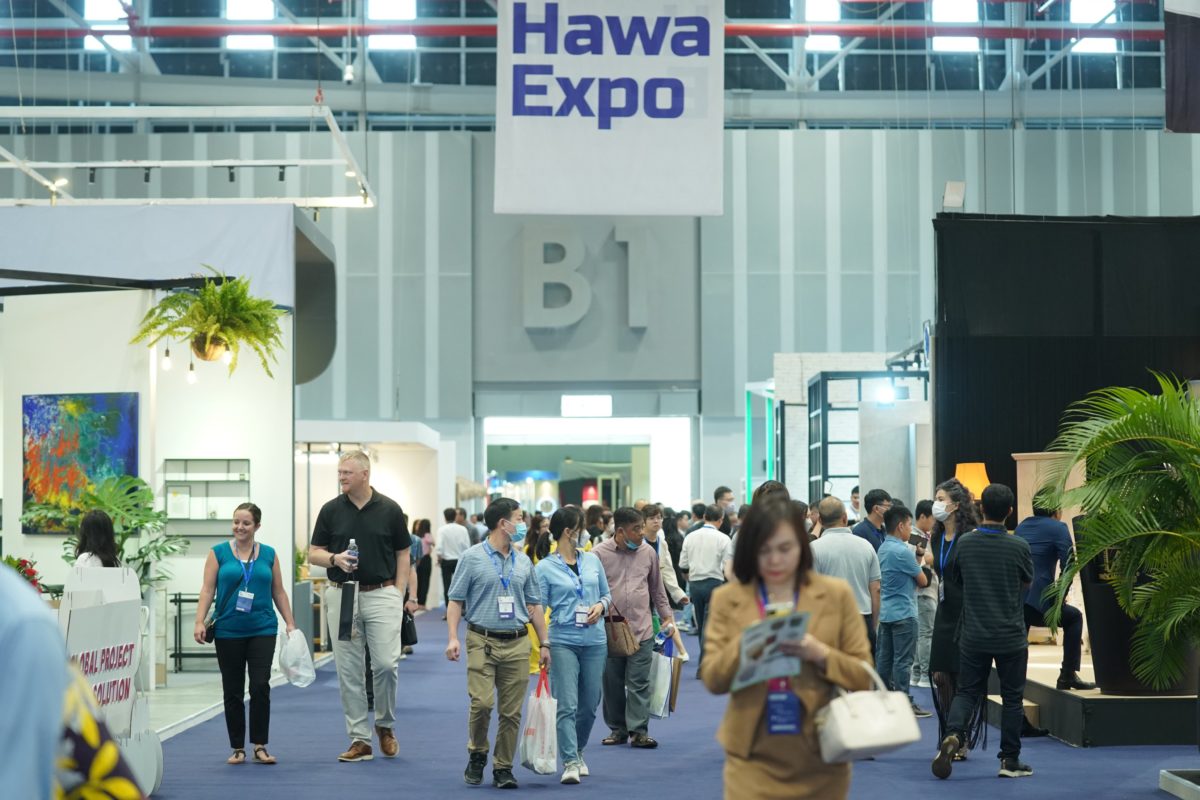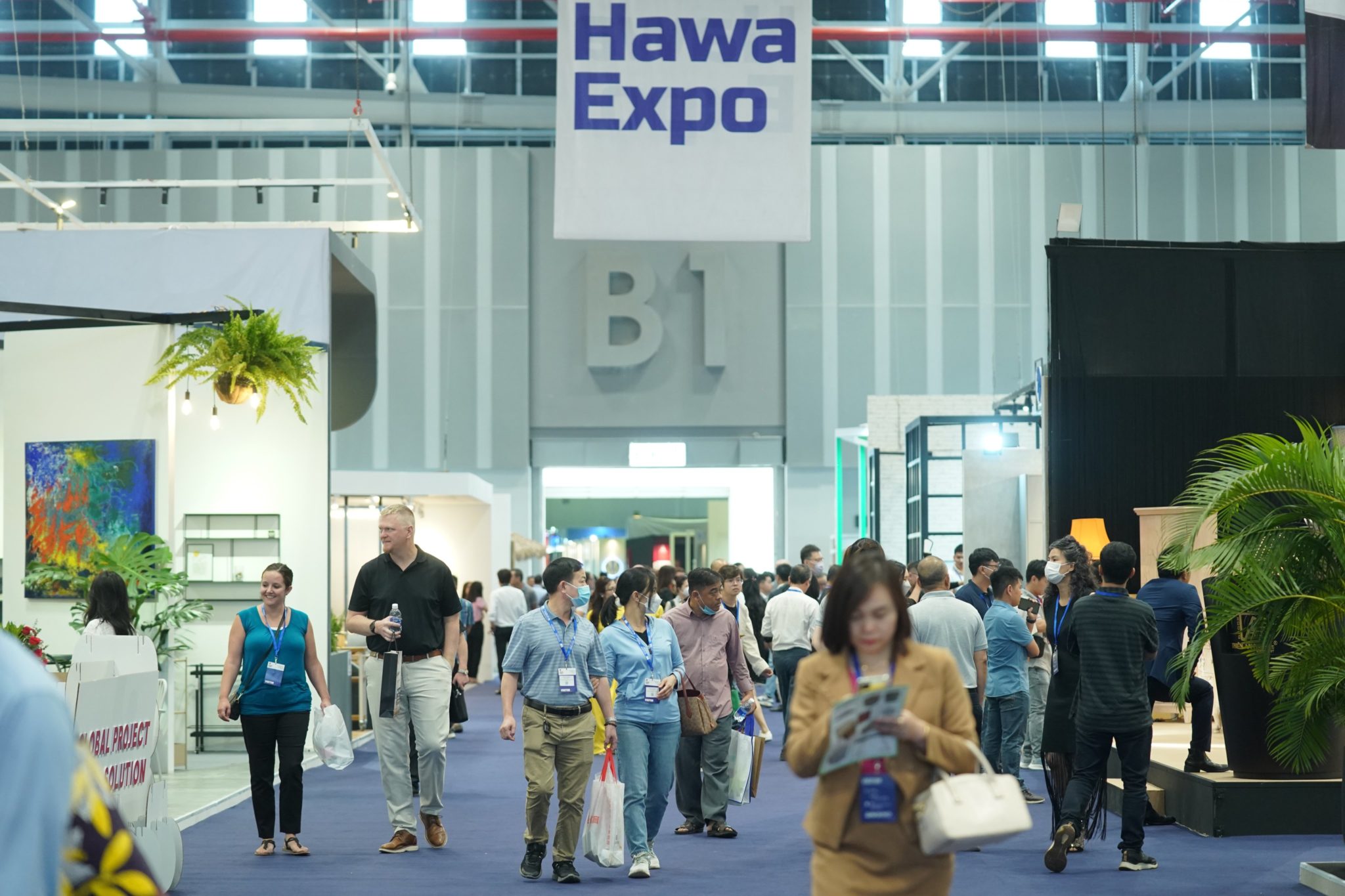 Trung tâm Hội chợ và Triển lãm Sài Gòn (SECC)