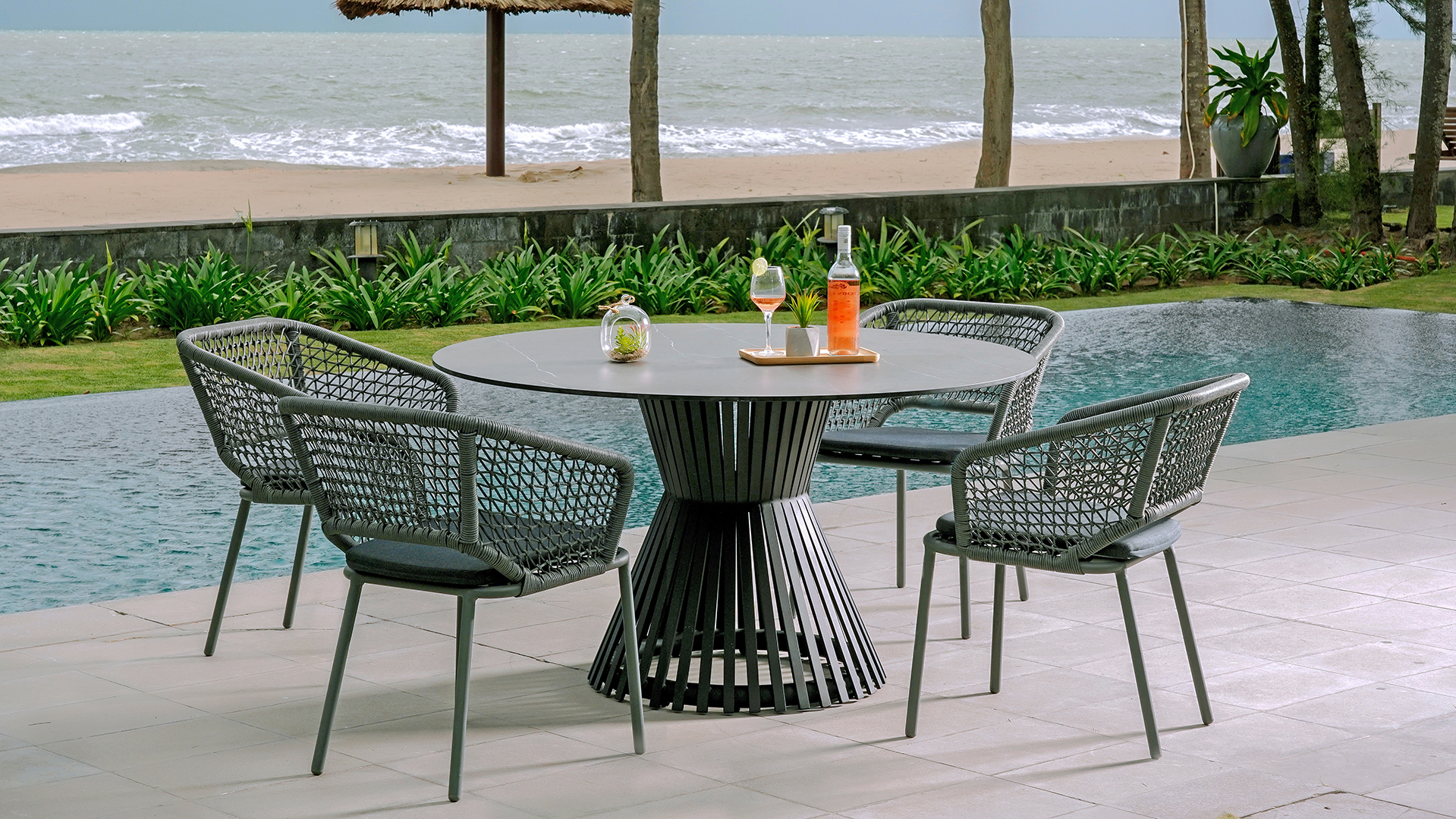 See 3D showroom in HOPEFAIRS
Eurofar International B.V.
VIETNAM
SECC - Hall A1 - Acacia Street - AA14,AA16,AP11,AP15,AP17
Key export markets: USA, UK, Holland, France, Europe, Australia
Main material: Teak, Rope, Iron, Aluminum, Acacia
Production facilities (m2): serveral
Number of employees: 150
MOQ (minimum order quantity): 1 mix container
Certificates: ISO 9001, FSC CoC, CTPAT, BSCI
Eurofar International B.V. is one of the leading manufacturers and exporters of outdoor furniture. With our sales office located in the Netherlands and our own production facilities in Vietnam, we offer the perfect combination of the benefits of a European design team and competitive pricing from the factories in Vietnam.
𝗚𝗿𝗲𝗲𝗻𝗕𝗶𝗿𝗱 is our environmentally friendly outdoor furniture brand, aimed at making a positive impact on the environment in Vietnam. We have transformed post-consumer waste from the environment into beautiful furniture. Our products are made from recycled materials sourced with the 𝗥𝗲𝗰𝘆𝗰𝗹𝗲 𝗖𝗹𝗮𝗶𝗺 𝗦𝘁𝗮𝗻𝗱𝗮𝗿𝗱𝘀 (𝗥𝗖𝗦) 𝗖𝗲𝗿𝘁𝗶𝗳𝗶𝗰𝗮𝘁𝗶𝗼𝗻.

Company Information:
Request to update information